Sage CRM 2019 R1: A New Dawn for Sage CRM
Sage CRM 2019 R1: A New Dawn for Sage CRM
Exciting things on the horizon for Sage CRM users
The recent announcement of Sage CRM 2019 R1 and the hint of the upcoming and much-longed-for multi-year road map has me excited for what's next with Sage CRM.
But it's also caused me to reflect on where we've been as a community in the recent past.
Without a doubt, Sage CRM has led a quiet existence over the last three years under the reigns of recently-ousted CEO Stephen Kelly. Kelly came to Sage with a mandate to change popular perception of the organization to that of a dynamic, cloud-based organization.
Unfortunately for those of us living with and loving Sage CRM, this mandate led to Kelly pinning the future of Sage to a new cloud-based accounting solution built upon the Salesforce One platform.
Unsurprisingly, many people—Sage personnel, the Sage channel, and customers alike—could not discern the difference between the Salesforce development platform and Salesforce as a CRM application. Ambiguous announcements from Sage corporate did little to clear up these misconceptions, and confusion ruled the day.
While I often wish Kelly had chosen to hitch the Sage wagon to nearly any other platform, I'm not going to question his choices to shake things up, as I believe that we must swim or die. Any business—particularly a software publisher—who remains stagnant will have a growing set of problems in front of them.
The Sage CRM user experience
Luckily, the excellent Sage CRM development team housed in Dublin kept plugging away, improving the product all the while.
The biggest improvement over the last few years was a fresh, dynamic, modern user interface. This new user interface provides a cleaner and far superior user experience over the older interface. It also delivers noticeable efficiency gains via reduced keystrokes and a more intuitive navigation system. It was an obvious and much-needed upgrade for companies who kept current with their Sage versions.
For some old dogs, like me, it took a bit of effort to get used to the new user interface, but the new UI was well-received by all who made the transition.
Note: If you are still using the old interface, ping me to discuss specifics—it's worth an upgrade!
There have been several other improvements to the UI, such as the new calendar, which has evolved considerably into a dynamic, user-friendly display of tasks and appointments over the last few releases. Sage has responded to user feedback to further streamline the calendar and make it even more intuitive in Sage CRM 2018 R3, and once again with this latest release.
These user interface improvements provide high value for the average Sage CRM customer. In our experience, most Sage CRM customers are small- or medium-sized businesses with twenty or fewer users. Smaller businesses don't have dedicated people to manage their CRM rollout. Those businesses need their CRM to work, and they need it to work simply and intuitively.
Sage CRM has done a great job delivering on this, and 2019 R1 provides similar improvements throughout the system.
The power of Sage CRM with Sage ERP
In addition to the smaller user count, the average Sage CRM customer also uses a Sage ERP (aka accounting) system like Sage 100 or Sage 300. In fact, integrating Sage CRM with a Sage ERP system is the number one reason for a business to explore Sage CRM as an option. There is tremendous value for a business—particularly a smaller business—to streamlining operations and greasing the wheels between accounting and sales teams.
But there's a dark secret behind the scenes of software development: integrations can be ugly business.
For the casual observer, they may seem like they should be simple—total slam dunks. The reality is that they are often fraught with countless potential pitfalls.
Fortunately, Sage has bucked the trend in this area and done a great job improving integrations between Sage CRM and their various accounting systems over the last several years, and the results have been beneficial to the customer base.
The core integration is solid, and for those customers who want a bit more, we've supplemented the out-of-the-box integration with our own ERP Toolbox add-on.
The Sage CRM 2019 R1 release also includes scores of tweaks and fixes to long-standing issues, which will further ease usage and adoption:
The verdict on Sage CRM 2019 R1
Generally speaking, we don't recommend installing the first version of any software unless you face a specific problem that the new software will resolve.
I recommend you review the Sage CRM 2019 R1 release notes for a comprehensive list of the fixes, and let me know if you have a comment or question. We can discuss whether it makes sense to schedule and upgrade or wait for 2019 R2.
Overall, it's encouraging to see the new release, and I look forward to sharing more information about the road map when it is released for general availability.
And for those of you interested in digging deeper into Sage CRM, I invite you to join us at the 2019 Sage CRM User Conference in early November 2019 in Chicago!
We are thrilled to announce the official release of Launchpad, an innovative app designed to empower Dynamics 365 users to unlock the full potential of their CRM system. Launchpad is engineered to seamlessly integrate with your CRM, providing a host of features to...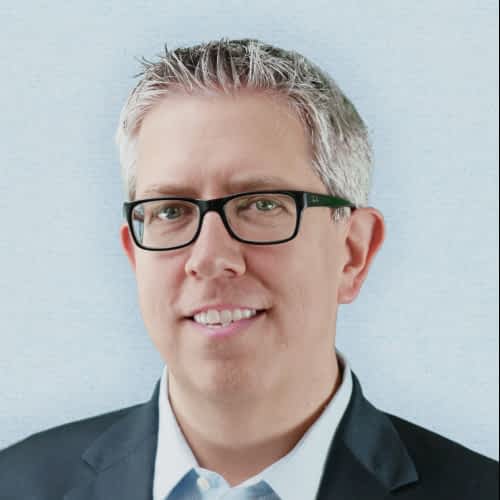 Peter Wolf is the president and founder of Azamba. He has spent the last 18 years focused on helping small and medium-sized businesses become more profitable through effective and efficient usage of CRM.
His passion is blending the promise of CRM with the realities of business needs to create successful outcomes.